EXIMBANK AND PBZ MANAGED FOR THE FIRST TIME AN EXCLUSIVE C
EXIMBANK and Privredna Banka Zagreb granted a Moldova-Croatia cross-border loan of 25 milion euros to the company "Premier Energy Distribution", a client of EXIMBANK.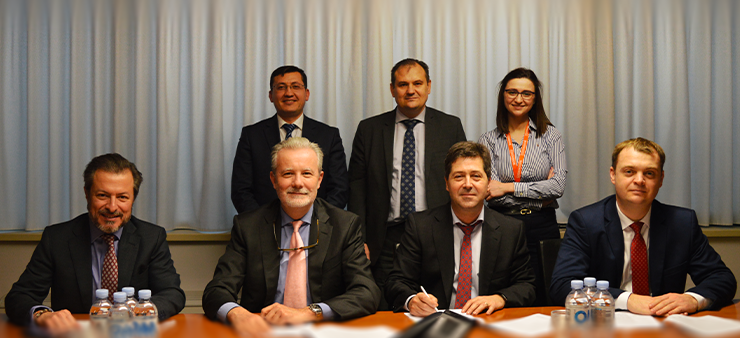 "Premier Energy Distribution" is the largest operator of the national electricity distribution system in the Republic of Moldova. The company has a vast European experience of almost two decades in the field of electricity, implementing the best practices and European standards of management, and investing over 287 million euros in the modernization and extension of the electrical networks to improve the efficiency and to increase the quality of the services of the company, this effort is also reflected in the direct contribution to the development of the Moldovan economy.
By successfully completing the lending transaction, the Intesa Sanpaolo Group, through its subsidiaries in Moldova (EXIMBANK) and Croatia (PBZ), supports the future-oriented vector, based on innovation, accessibility, clean energy and well-being for people – principles by which the international brand Premier Energy Distribution, launched in the Republic of Moldova in December 2019, is guided in its activity.
17.03.2020