€5 million loan agreement in support of local business
EXIMBANK contracts a €5 million loan from the European Bank for Reconstruction and Development (EBRD) to boost the competitiveness of Moldovan micro, small and medium-sized enterprises (MSMEs). The loan agreement was signed today within the EU4Business-EBRD credit line.
The new financing will allow borrowers to invest in more modern equipment and align their processes with European Union (EU) standards. Higher product quality and more efficient production in a safer and healthier working environment will help businesses to operate successfully both locally and in the European market.
Vitalie Bucataru, First Deputy General Manager of EXIMBANK said: "This project strengthens EXIMBANK's commitment to support local business, especially ESG oriented and women-driven businesses, and to bring our own contribution to increasing their quality standards and competitiveness on the market. EXIMBANK is aware of having a significant impact on the social and environmental context in which it carries out its business thus choosing to act also with the aim of creating long-term value for the Bank, its employees, customers, community and the environment. Thus it is a delight that this specific Project, supported as well by EU for the grant component, marks the beginning of the collaboration with EBRD for EXIMBANK, as part of the Intesa Sanpaolo Group, which will surely be a fruitful and long-lasting one. "
At least 70 per cent of the new funds will be used to finance green technologies and a third will be dedicated to improving access to finance for women-led companies. 
Borrowers will be eligible for a cashback grant of up to 15 per cent of the loan amount upon successful completion of their respective investments. The financial incentives are funded by the EU under the EU4Business initiative.
Janis Mazeiks, EU Ambassador to Moldova, added: "With the support of the European Union and in partnership with the EBRD, under the Team Europe approach, the Moldovan SMEs will be able to take advantage of this flagship programme which offers SMEs the opportunity to invest in upgrading their production, increasing their competitiveness and boosting growth. The EU4Business-EBRD Credit Line programme provides investment grants which are a strong financial incentive for productive investments. The signature of the new loan agreement with EXIMBANK is another step forward towards better access to finance and we encourage the SMEs from the Republic of Moldova to take advantage of the new opportunities. "
Odile Renaud-Basso, EBRD President, on her first official visit to Moldova commented: "Fast-growing small and medium-sized enterprises (SMEs) can help economies to recover from the ongoing pandemic by creating new jobs and introducing innovations. I am delighted to consolidate cooperation with EXIMBANK – part of Intesa Sanpaolo, our strong partner in so many countries – to channel funds to companies across Moldova, with support from the European Union."
The EU4Business-EBRD credit line is available in Armenia, Georgia, Moldova and Ukraine.
The EBRD is one of the largest institutional investors in Moldova. To date, it has invested around €1.49 billion in more than 146 projects across the country to support private businesses and key infrastructure, and to build a greener and more sustainable economy.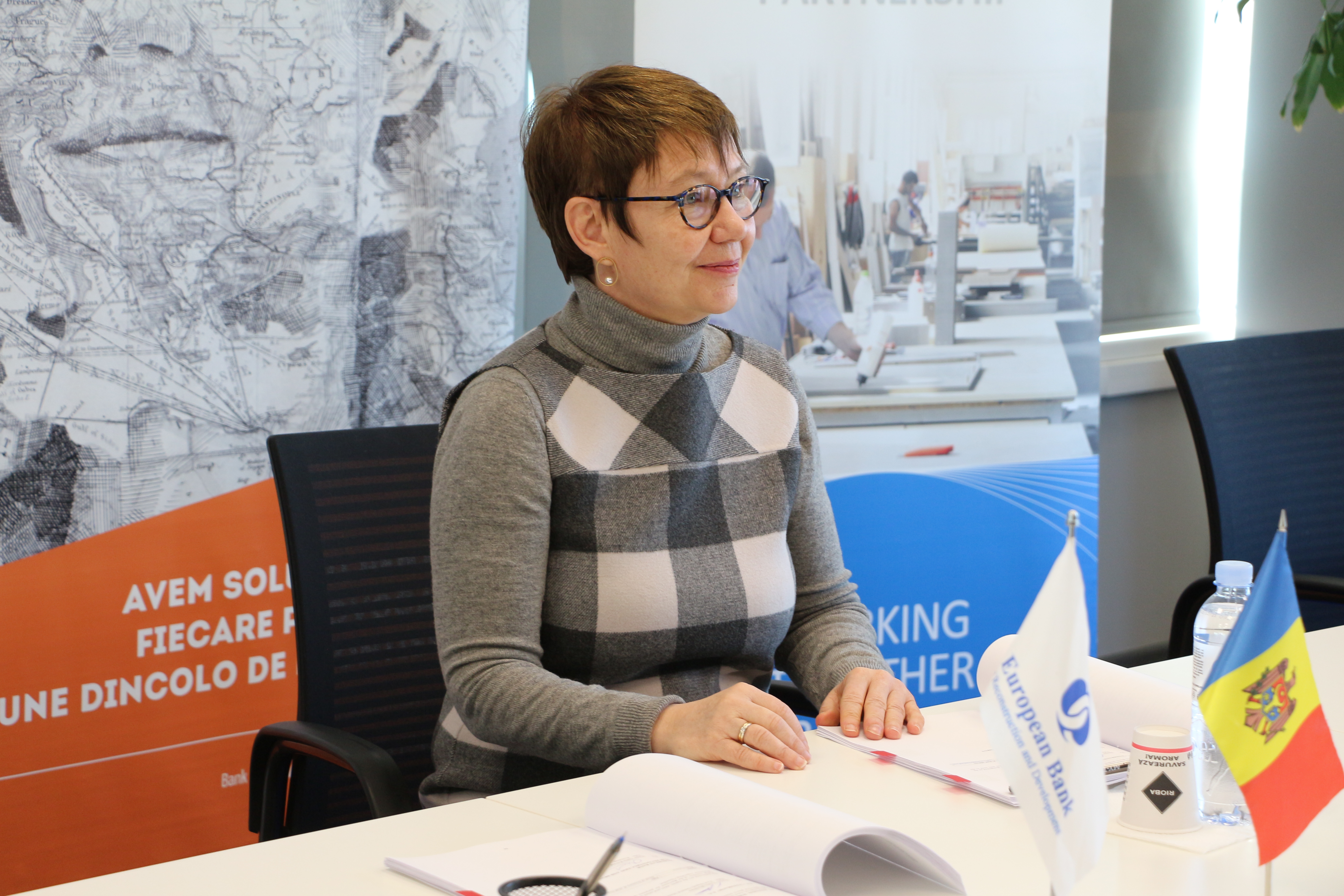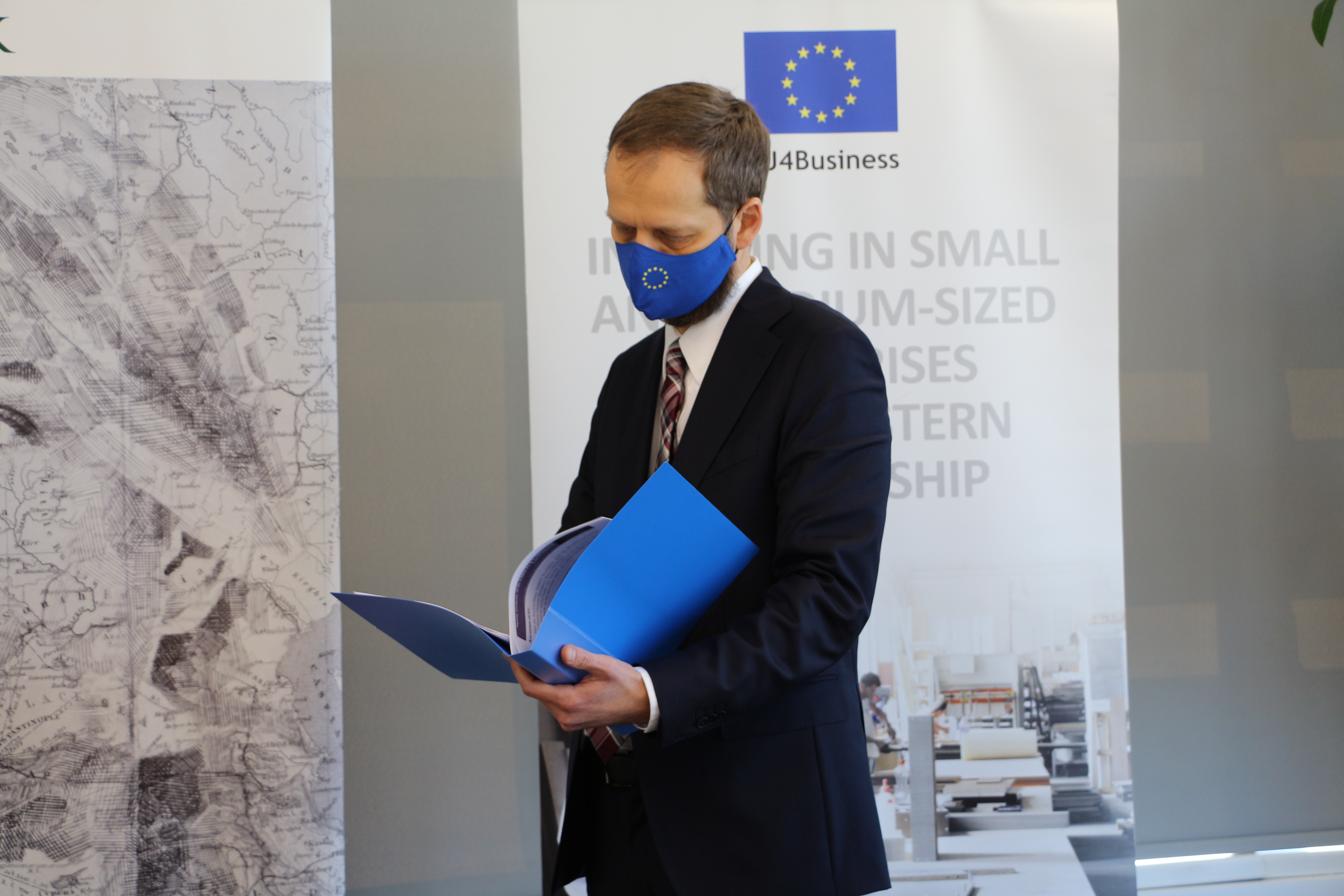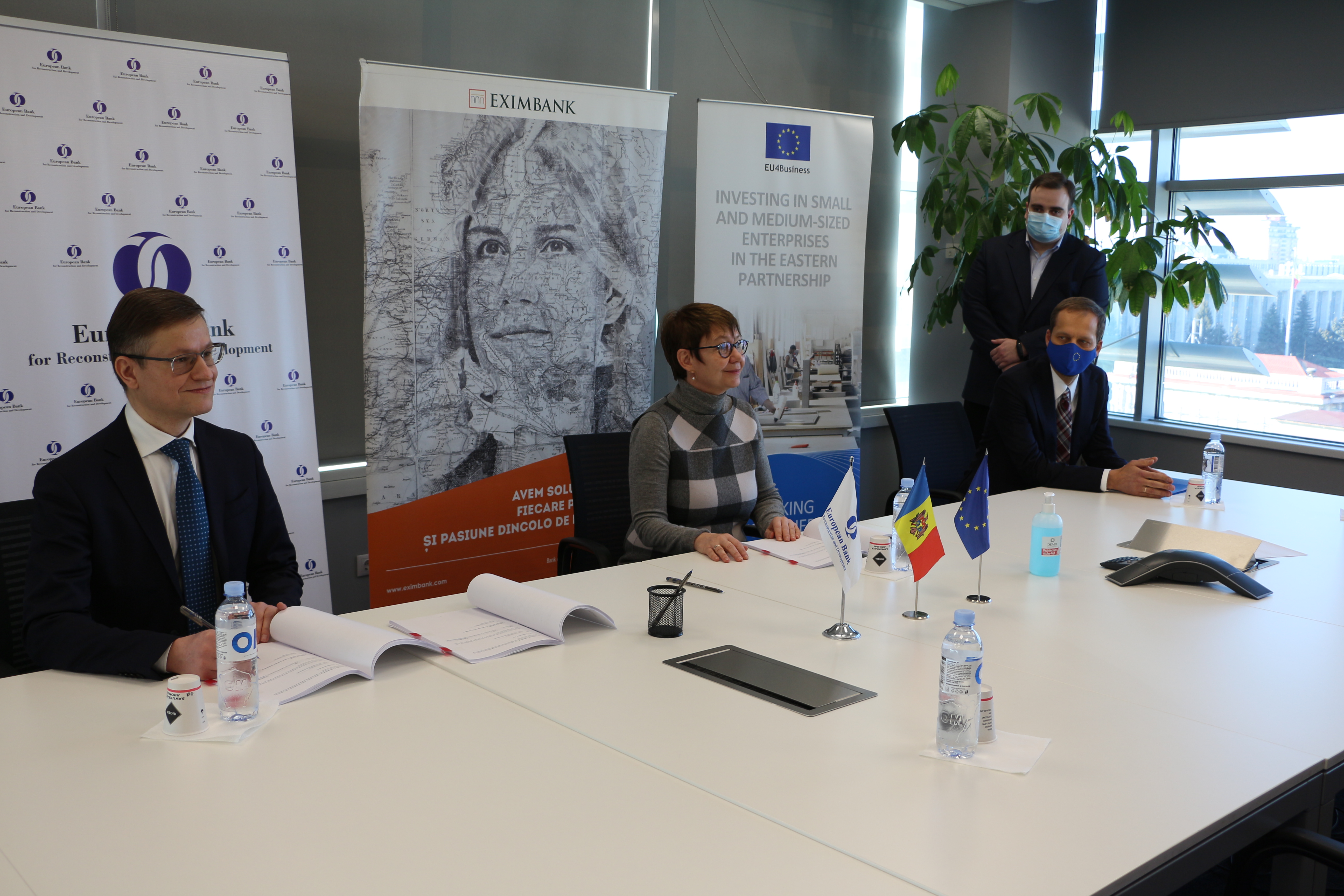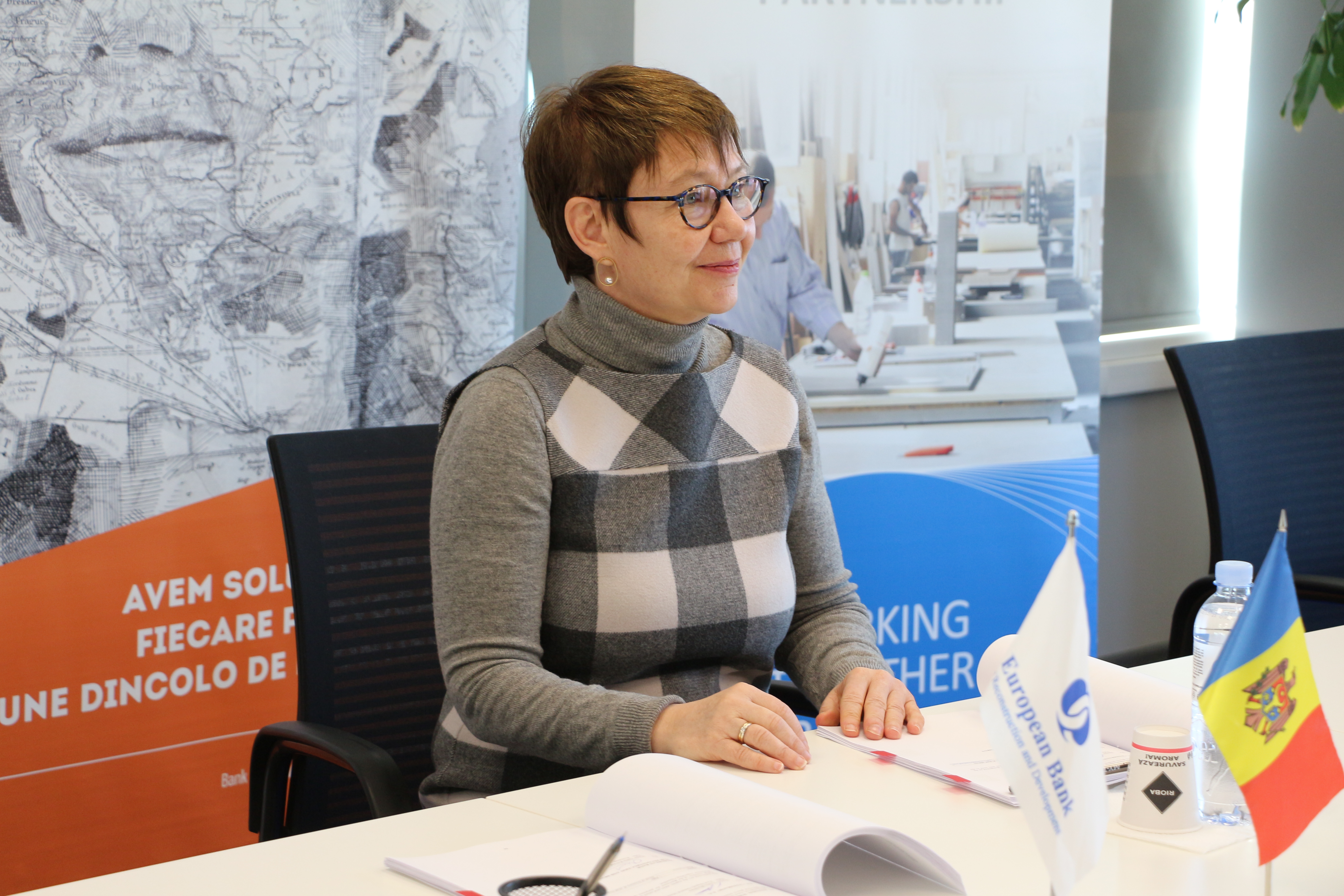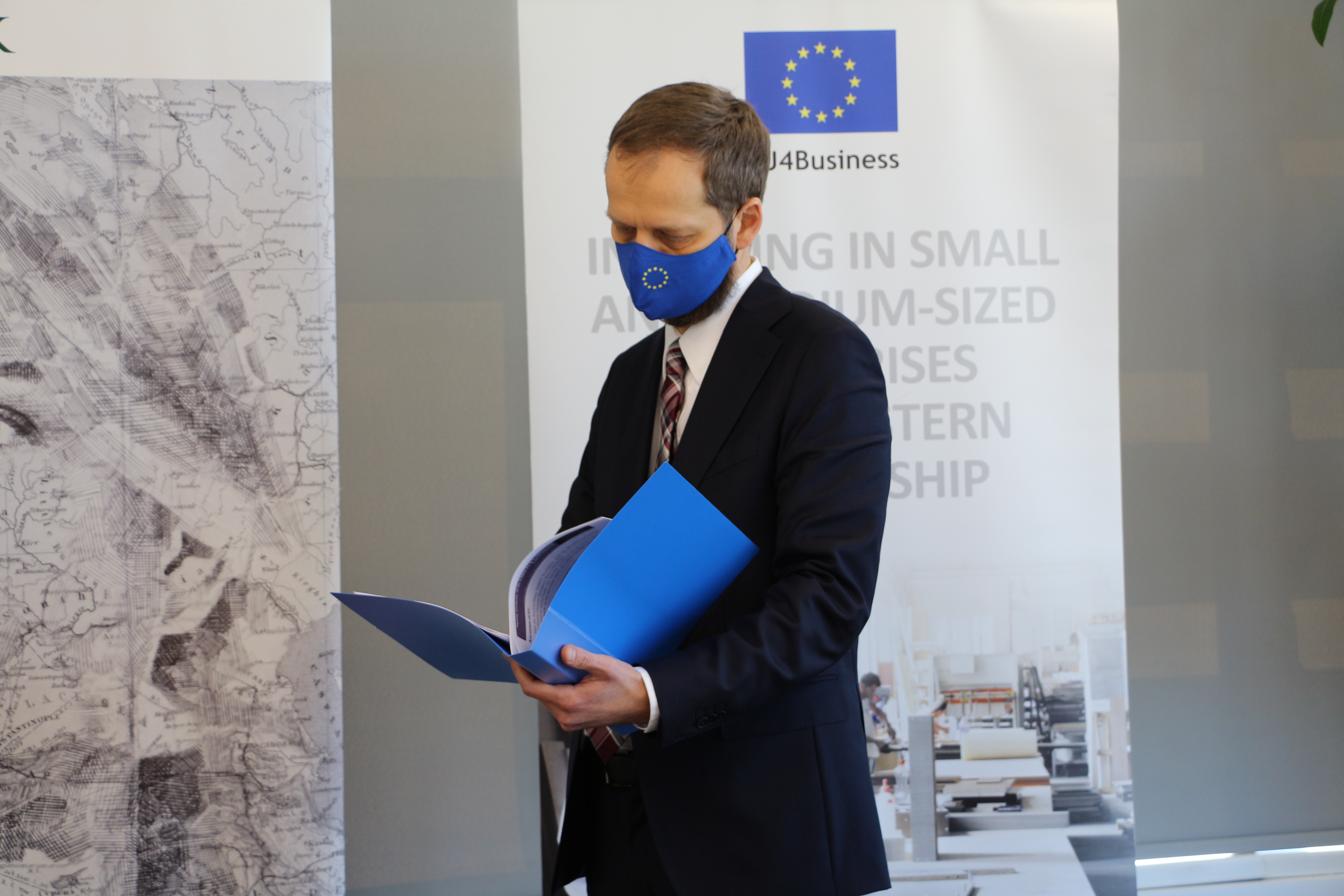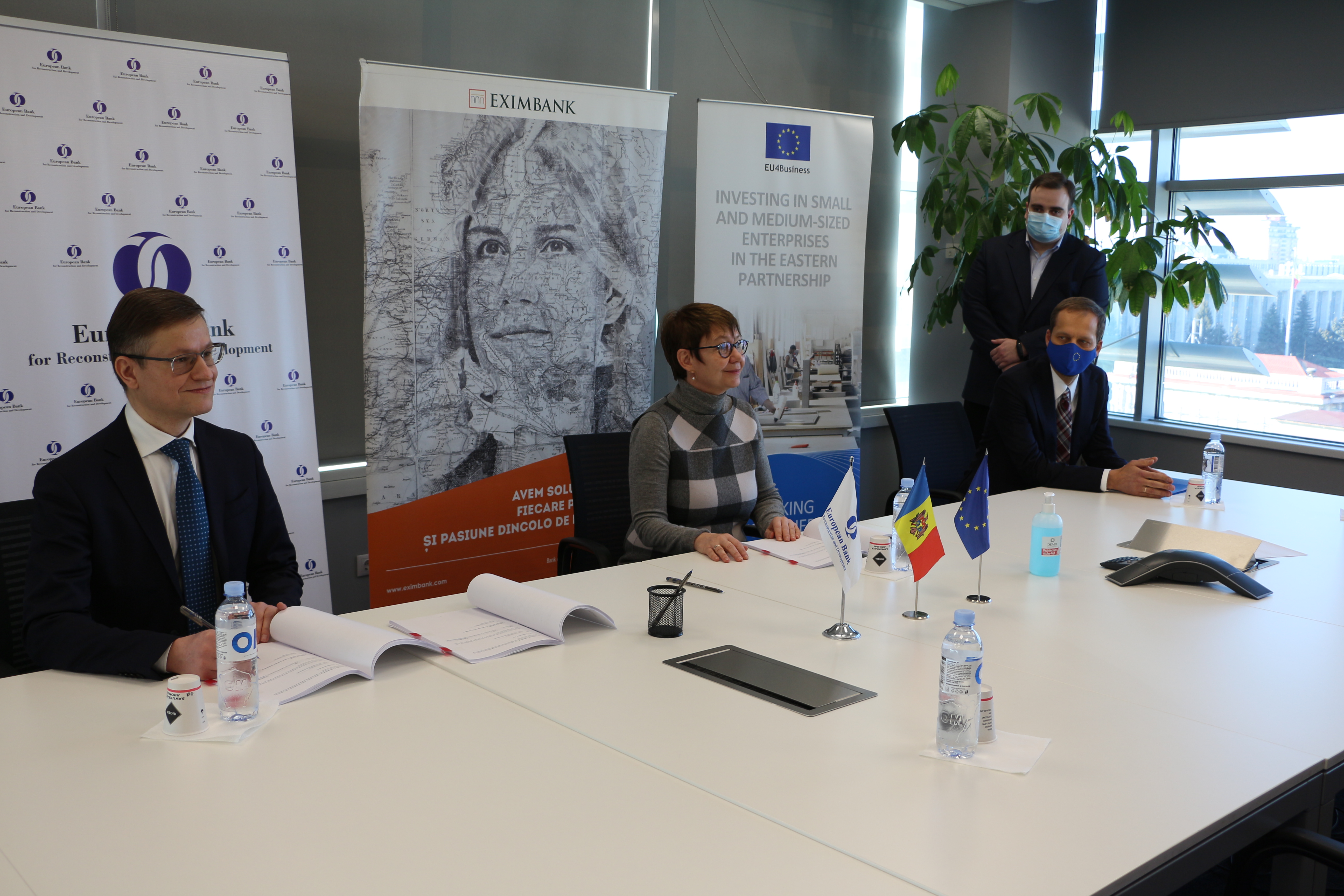 20.01.2022